ANOTHER YEAR, Another AWARD. RIHAC INKLINK TAKES AWAY THE MAIN PRIZE AT THE VERY FIRST AUSTRALIAN BRAND AWARDS 2017
RIHAC has been recognised as a winner for Product Excellence in The Australian Brand Awards 2017 for the research and development of The Inklink. The Australian Brand Award for Product Excellence [PXA] recognises products of exceptional quality offering a point of difference from their competitors.

"We are honored that the Rihac Inklink, has been selected as a winner for Product Excellence in the innaugral Australian Brand Awards 2017. Continous innovation is a fundamental value in our company and we are inspired to continue pursuing new 'outside the box' solutions for consumers." Rebecca Cahir, Director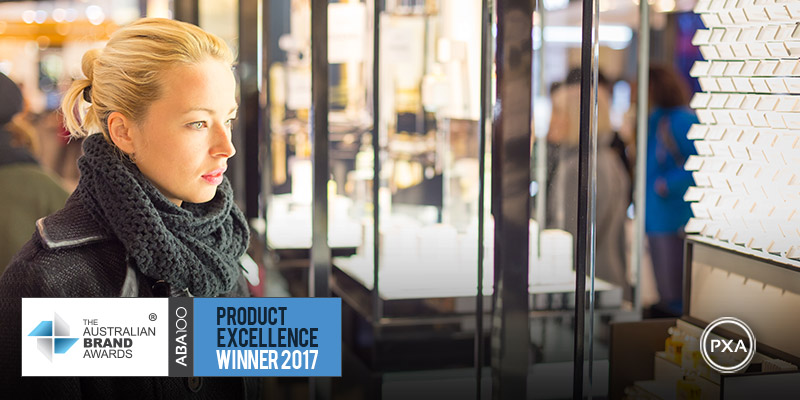 Direct link to the full artical can be found here
RIHAC INNOVATIVE PRODUCTS HONOURED AT THE AUSTRALIAN BUSINESS AWARDS
Rihac has been recognised as an ABA100 winner in the Australian Business Awards 2016 for New Product Innovation.

Following the success of our global phenomenon the Inklink®, our latest creation Pop Carts, are set to revolutionize the home inkjet printing industry saving consumers a staggering 75% on their printing consumable costs.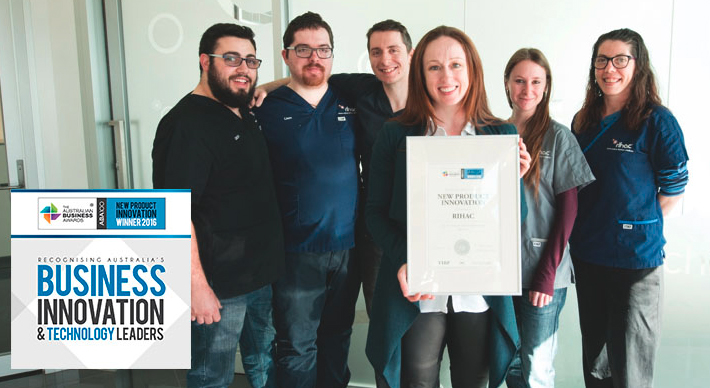 As Featured in:
Hands-on reveiw of the Epson Stylus 3880 Rihac Starter kit
By Trevern Dawes

The on-going cost of inks will always be a concern for the busy print maker, especially with the large format printers where ink costs are measured in the hundreds if not thousands of dollars. An Australian alternative ink solution comes from Rihac who have recently introduced bulk pigment inks for the Epson range of large format printers. Trevern Dawes takes a look using the popular Epson Stylus Pro 3880..... Click to read on



Direct link to the full artical can be found here
Rihac & The Epson ECOtank - Choice.com.au
Hands-on with Epson's 'big ink' home printer
Print without empty-tank anxiety
By Steve Duncombe 26th October 2015

Just as there's never a good time to run out of battery on your mobile phone, running out of printer ink seems to always happen at the worst possible time – when you're using it for something urgent. And, as Murphy's Law would have it, there's usually no replacement cartridge handy...While far more economical 'big ink' systems have been available for many years ...bolt-on continuous ink systems from suppliers such as Rihac, which can be fitted to particular models from Epson, Canon, Brother and HP



Direct link to the full artical can be found here
Rihac and The Epson ECOtank - Financial Review
Printers set to get a high-tech, ink-saving spin

We first mentioned Rihac's CISSs, or continuous ink supply systems, 10 years ago....These kits rank as one of the most outstanding tech products we've seen in a very long time.... It's great to see that Epson has done something about the high cost of factory inks, albeit that their new hardware is pretty expensive up front. And who knows? One day the factories might catch up with Rihac



Direct link to the full artical can be found here
Independent Product review
Art Of The Image Matt Ballard Reviews rihac Inklink Epson WF-7510

Professional photographer and artist Matt Ballard shares his views on rihac's epson WF - 7510 continuous inking system.
Examining the savings and economics of using a rihac Inklink product over genuine OEM cartridges, as well as summarizing installation simplicity and product attributes.
Direct link to the video can be found here http://youtu.be/QpgIuDgWwHQ

Rihac - Winners of the peoples choice awards 2012